20% 30% 40% 50% Carbon Black Masterbatch
Black masterbatch is a kind of economic color masterbatch. It is made of PE, PP, PS grade I recycled material as carrier, carbon black and dispersant. The product has uniform appearance, good dispersibility, stability and heat resistance.
Product Deatils: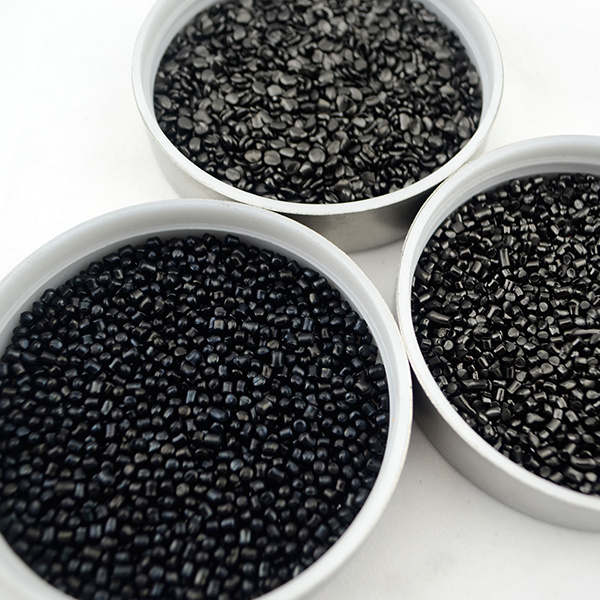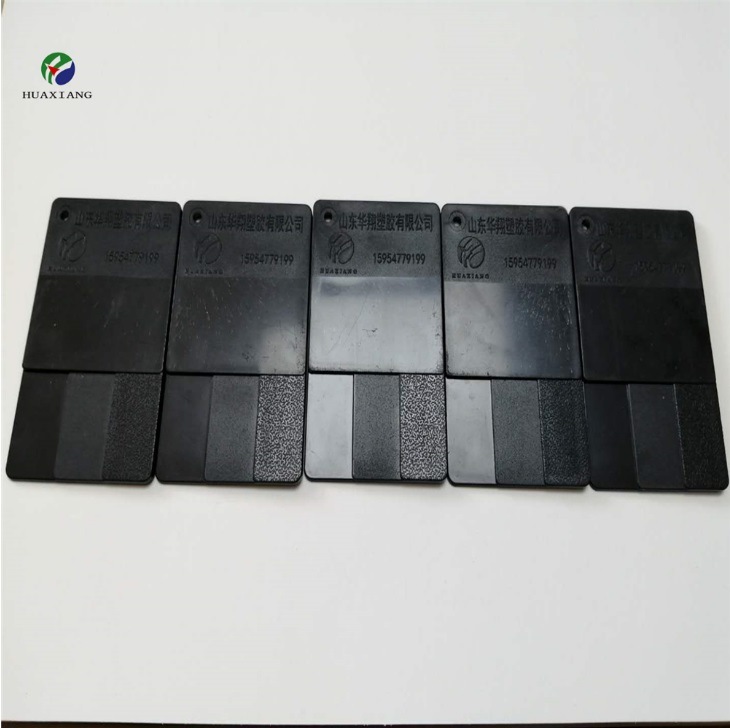 Performance:
High covering, uniform dispersion, strong dyeing power, etc
.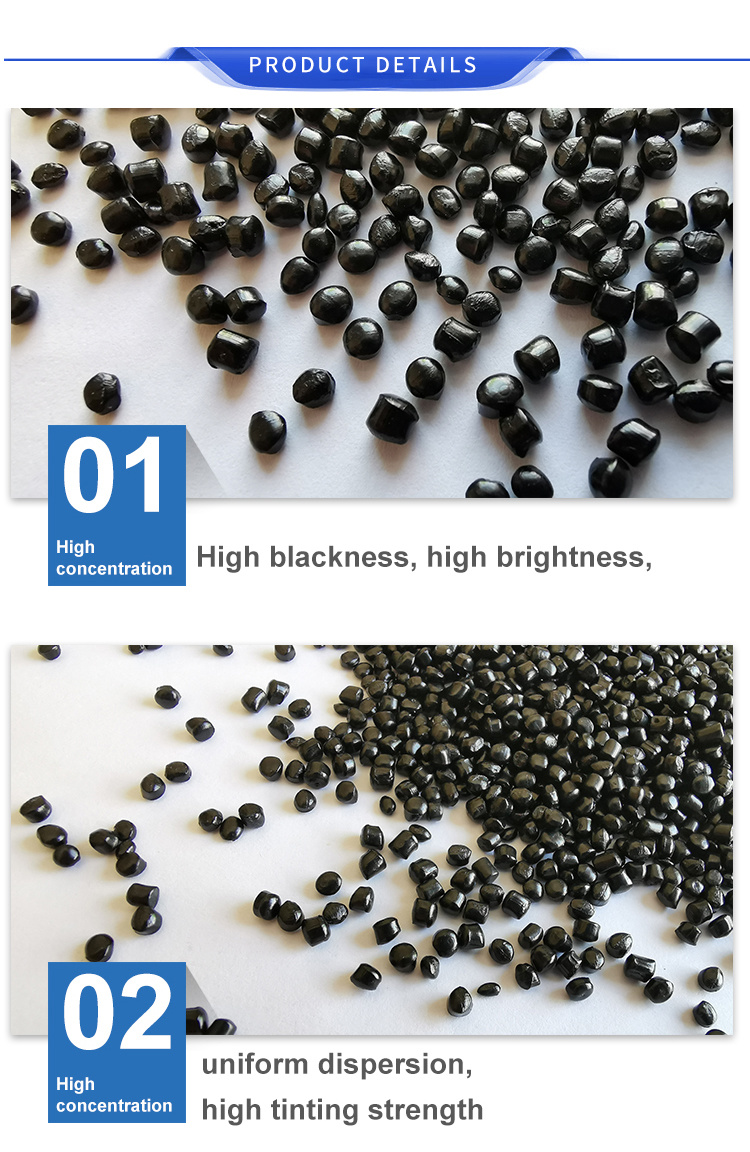 Proportion of application:
According to customer demand for the product appearance, adjust the amount of additions. The company recommends adding 2% - 10% technology, and 10% - 20% special products.

Physical properties:
Black Masterbatch

Index

Value

Carrier

LDPE/LLDPE/HDPE/PP

Carbon black content

10% 15% 25% 30% 35% 40% 45% 50%

Carbon black model

Economic carbon black

Melting index 21.6KG/200ºC

1-40g/10min

Dissolution temperature

140ºC-200ºC

Phase fusibility

PE/PP/PVC/ABS/PS

Applications:
1. PE/PP Injection Molding (Box, Containers, Chairs, Crates, Buckets, Battery, cases, Hangers, etc.)
2. PE/PP Extrusion Molding (Sheet, Pipe, Wire & Cable, etc.)
3. PE Blow Molding (Medical & Cosmetic container, Lubricant & Paint container, etc)
4. PE Film (shopping bags, casting film, multilayer film, etc.)
5. PE Fiber (Carpet, Textiles, Upholstery, etc.)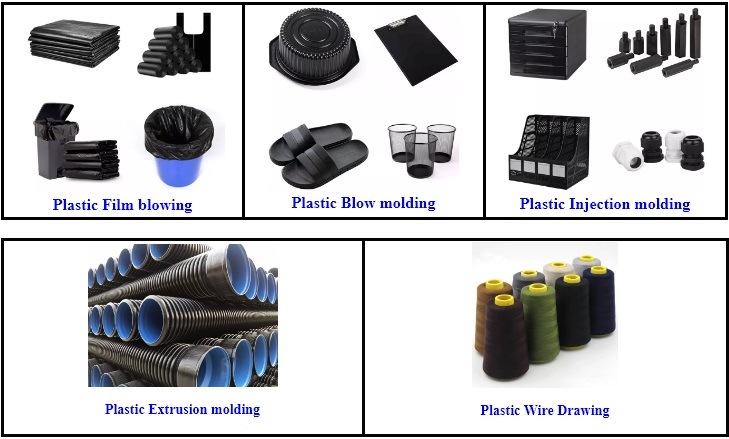 Related Products: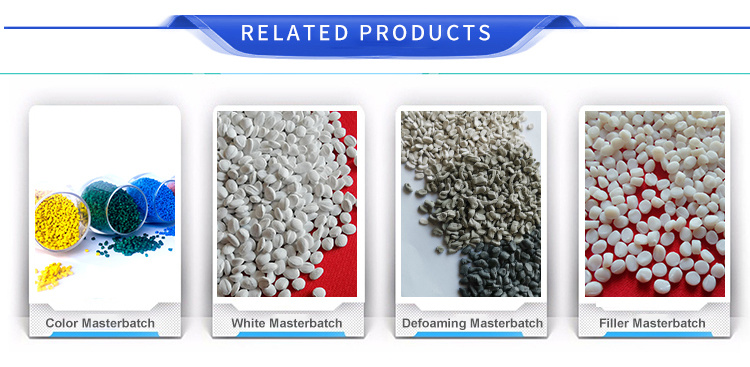 Our Service:
1. We assure you reply the email within 24 hours.
2. We assure that the product quality is guaranteed
3. We welcome every recommendation and opinion from you and make progress together with you.
4. We will serve you until you are satisfied.


Company Profile:



Shandong Huaxiang plastic co., ltd has 8 color masterbatch production lines, 4 defoaming masterbatch production lines and 3 nano-filling masterbatch production lines. The annual output is 100,000 tons.
Our company's products have passed RoHS, ISO 9001:2015, ISO 14001:2015 and OHSAS 18001:2007 certification, also have been exported to Southeast Asia and Middle East, and have received unanimous praise from users.
The company specializes in producing all kinds of color PE, PP, PVC, PC, PA, PS, ABS plastic color masterbatches, including Functional Masterbatch :defoaming masterbatches, filler masterbatches, nano-filler masterbatches, whitening masterbatches, PE wax(polyethylene wax) etc., which are widely used in injection, extrusion, blow molding, drawing and other fields.

Certification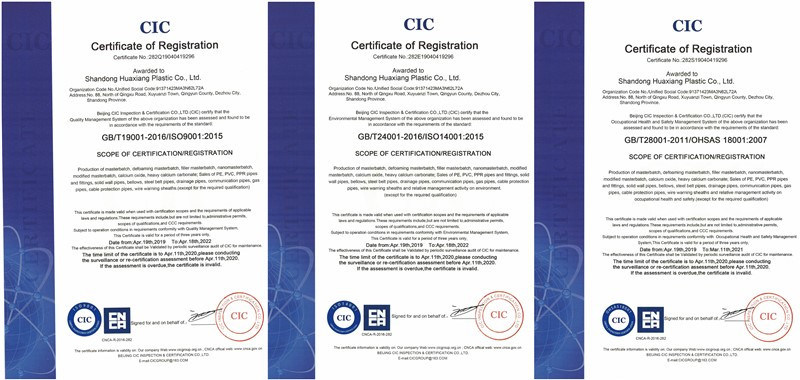 Packing&Delivery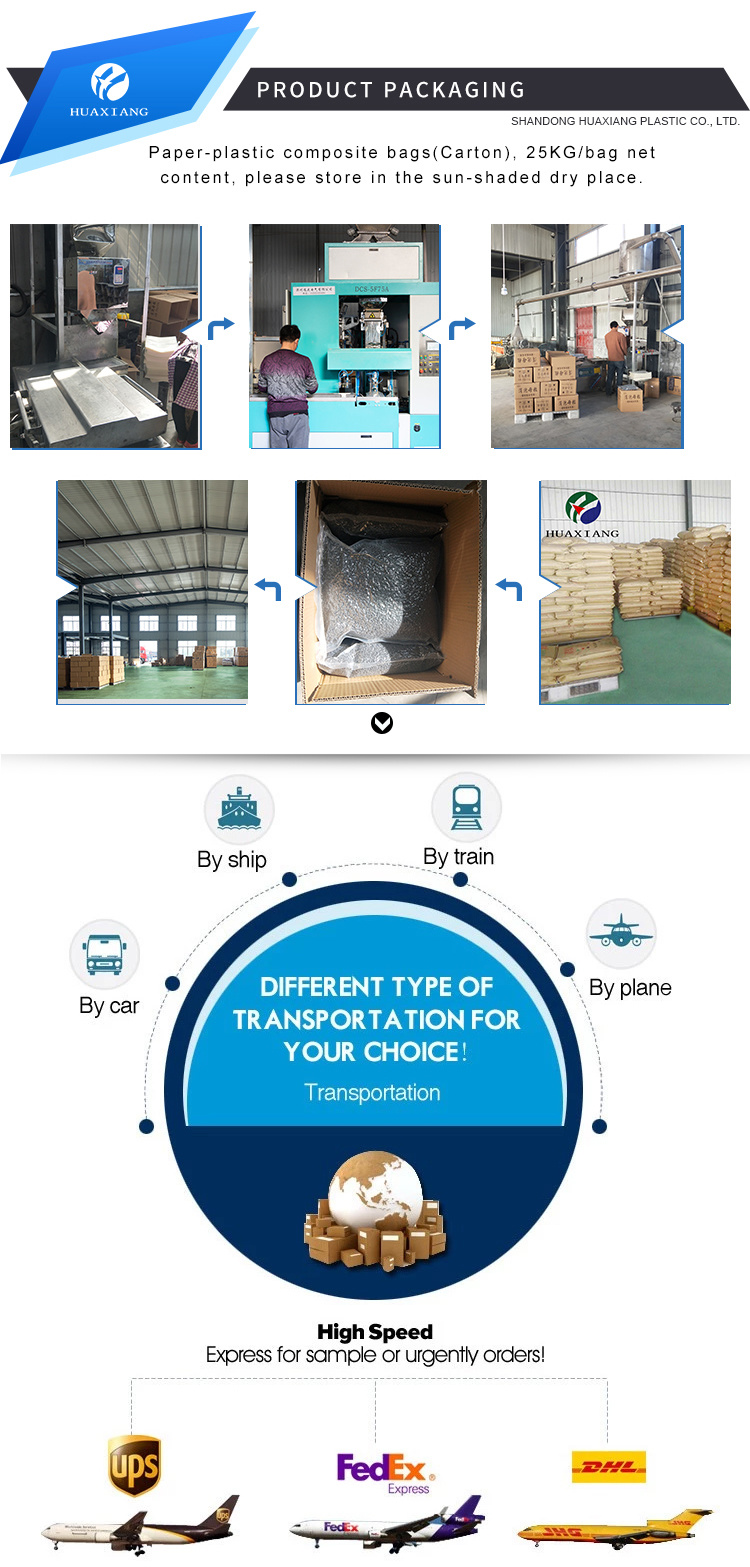 FAQ
Q1. What is masterbatch?
A: It is solid additive for plastic used for plastics Or imparting other properties to plastic

Q2. How to use masterbatch?
A:Step 1: Confirming the Dosage Ratio.(Usually we suggest proportion is 1%-4%, it is depends on your request.)
Step 2: Mixing the raw material and masterbatch together by blender mixer according to the dosage ratio.
Step 3: Arrange the production as usual.

Q3. What is your MOQ?
A: MOQ is 1KG sample for test.

Q4:Is Sample free?
A: Yes,sample is free, but express fee like DHL,Fedex,etc is collected.

Q5. What is your term of payment?
A: We usually accept Paypal, T/T, L/C ,Paypal etc.

Q6. How to proceed an order for masterbatch?
A: Firstly, let us know your requirements or application.
Secondly, We quote according to your requirements or our suggestions.
Thirdly, customer confirms the samples and places deposit for formal order.
Fourthly, We arrange the production.

Q7.How to guarantee the quality?
A:Our products are passed , we have quality controller who do test everyday.

Q8.How about Lead Time?
A:Our daily production for each product is 30tons. So generally, lead time is in one week. It's depend on your order quantity.