1. Product Description of
additive carbon black masterbatch
Additive carbon black masterbatch take carbon black as main dyes, which has strong coloring strength, can make plastic color become black. The products with this masterbatch added has a bright black color surface.


2.Specifications of
additive carbon black masterbatch
black Masterbatch Specification

Carbon black Content

10-50 %

Mesh

600-1250

μ

MFR(21.6KG/190

ºC

)

5-20 g/10min

Temperature resistance

220-300

ºC

Ratio of dosage

10-40%

Carrier

PE

Compatibility

PE/PP/PVC/EVA/PPR

Moisture

<

0.1%

PE and other promoters Content

20%

Promoters Included

poly ethylene wax

paraffin wax

coupling agent

stearic acid

stabilizer
3.Advantages of
additive carbon black masterbatch
♦ Cost reduction :

♦ Product highlights:
When they are used in resin, it show better dispersing and stability performance. Also the mixture has the highest mechanical intensity preservation rate.
♦ Resin Suitability:
Polyolefine: HDPE, LDPE, LLDPE, PP, EVA,TPE, PVC,etc.
Non-polyolefine:PET, PBT, PC, PA, ABS,AS,PS,POM,etc.
4. Applications Of
additive carbon black masterbatch
Blowing film, injection molding, pipes, fibers, blowing molding, sheet, etc.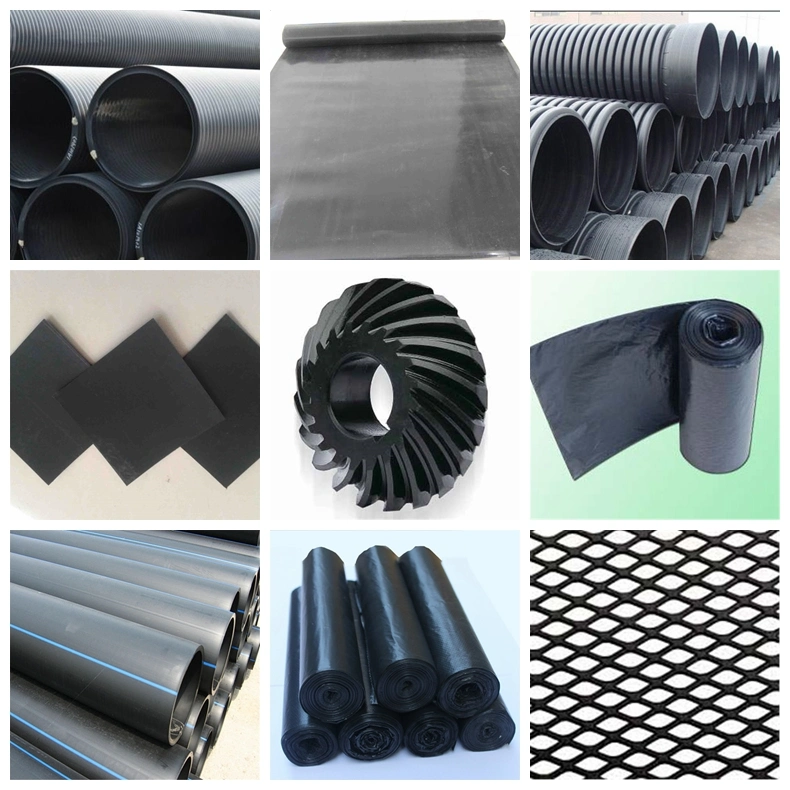 5.Using methods of additive carbon black masterbatch
Currently it's the major plastic coloring method. black masterbatch only needs to be mixed with other raw materials according to a certain proportion (usually 1-5%), and then it can be directly used for coloring plastic products to reach customers'requirements for plastic' s color.

6.Packaging & Shipping of
additive carbon black masterbatch
Product package: 25kg/bag, with paper-plastic composite bags.
Storage: Please place it in a dry and well-ventilated place and keep the package intact and sealed.
Loading: For additive carbon black masterbatch , one 20GP' container can hold 27 tons without pallet, can hold 20 tons with pallet.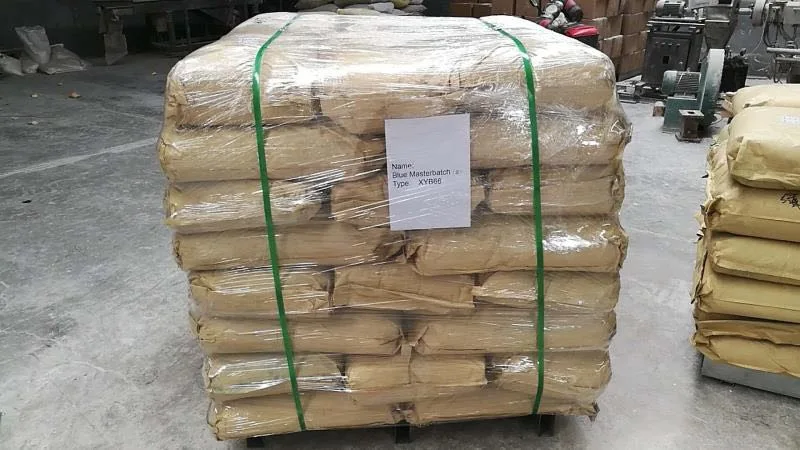 7.Why Choose us
+. Advanced production technology, constant innovation
+. Each product passes though rigorous test , the quality can be guaranteed and reliable
+. Reasonable price
+. Strong production capacity, high speed delivery
+. Has been certified by ROHS & SGS & ISO9001
+. Modern production and testing equipment
+. Good quanlity and competitive price
+. A broad standard type range available from the stock as well as tailor made products develop according to customer requirement.
8.FAQ
Which payment do you accept? Credit Card, Visa, Paypal?
Payment terms is FOB Qingdao port, by TT (50% deposit), balance against the copy of B
/L ,or L/C at sight. Certainly for small quantity, West union ,paypal are also ok.
Does the masterbatch need to be dried before use?
In general it can be used directly except ABS and some especial masterbatches mention
ed, which should be dried according to common method.
Does the masterbatches influence the property of products?
Some pigments have effect on flame resistance.If used for flame resistance products sho
uld be mentioned as first.
Does the mould have an effect on masterbatches?
If ask for a smooth surface, Good quality mould is needed.
How to use masterbatch?
Simple for using, just mix up with the resin granules according to the dosage ratio under
appropriate temperature.


9.Our Company
Qingyun Xinyang New Materials co., Ltd as a manufacturer and supplier of masterbatch is located in Shandong Province, China.The main products include color masterbatch, defoaming masterbatch and filler masterbatch .
Existing manager team, research team, production staff, total 55 employees. .
In addition, six masterbatch production lines are built to produce PE, PP, PVC, EVA and ABS masterbatch, the annual capacity is 20,000Mtons.
9.Contact us