Company information
The company is headquartered in QingYun County, DeZhou City, and the products are plastic masterbatch, a kind of plastic product additive.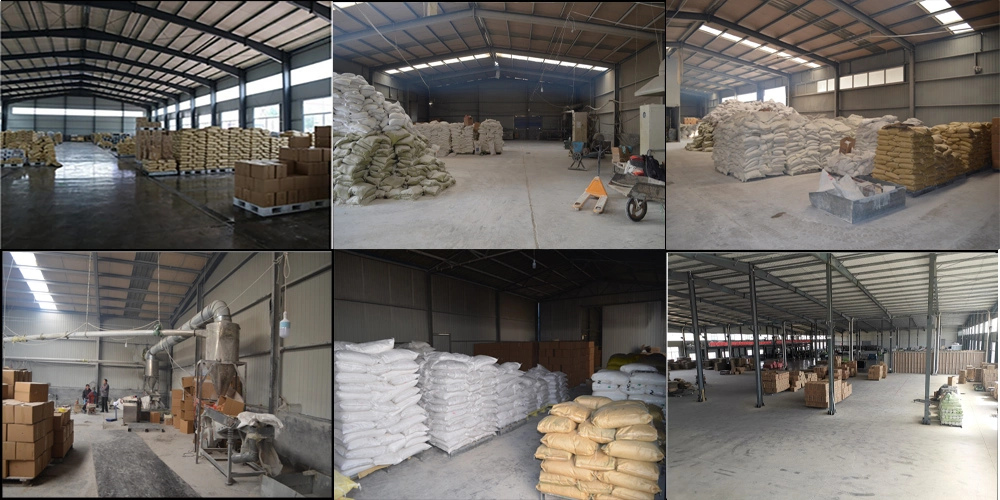 Black masterbatch details
Black masterbatch is the most commonly used masterbatch and is produced by our company by a large amount.
Black masterbatch specifications
Black masterbatch test data sheet

Testing item

Unit/raw material

Standard value

Tested value

Result

Customized

Carbon Black

Color black

40%

40%

Qualified

20%-45%

Carrier

PE

(

virgin

)

+additives

60%

60%

Qualified

PE

,

PP

,

ABS

,

PS

Filler

CaCO3

0%

0%

Qualified

0%-50%

MFR(190

ºC

21.6kg)

g/10min

60-80

60-80

Qualified

60-80

Melting

ºC

105

ºC

105

ºC

Qualified

105-180

ºC

Density

g/m3

1.2-1.3

1.2-1.3

Qualified

1.2-1.3

Moisture

%

0.1%

0.1%

Qualified

NO

Heat resistance

ºC

300

ºC

300

ºC

Qualified

NO

Transference resistance

Grade

7-8grade

7-8grade

Qualified

NO

Weather resistance

Grade

7-8grade

7-8grade

Qualified

NO

Add ratio

%

1%-10%

1%-10%

Qualified

1%-10%
Black masterbatch advantage
Good dispersion
No net plugging
Nontoxic
No odor
No corrosiveness
Harmless to the human body
Wide range of colors
High brightness
Uniform dispersion
Strong tinting strength
Non-toxic and environment-friendly
Certified by RoHS & SGS& ISO9001
Good dispersing & heat resistance
High concentration pigment with bright colors
High blackness
High brightness
Uniform dispersion
Black masterbatch applications
Film, mulch, garbage bags, geo-membrane, packaging film, composite membrane, three-tier co-extrusion film, five-tier co-extrusion film, drain pipes,etc.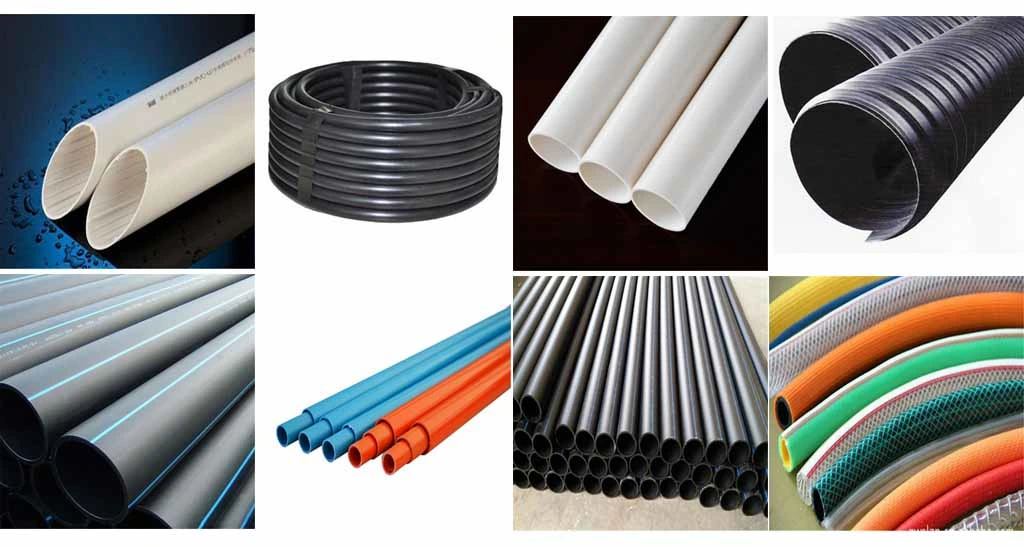 Packaging & Shipping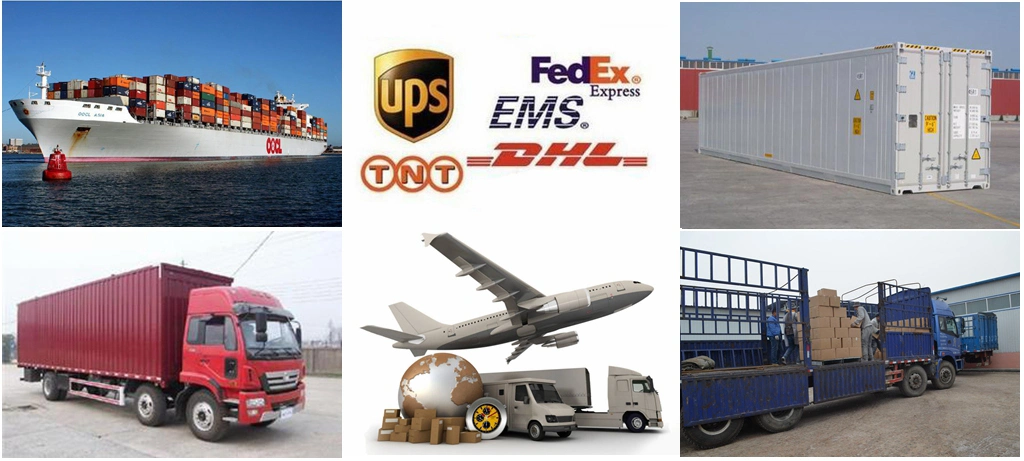 Why choose us?
Our black masterbatch will definitely meet the requirements and will not cut corners.
Our white masterbatch is definitely enough for titanium.
Our color mastebatches are of high concentration pigment with bright color, so that we can always cater for the increasing demands of the global market.
A broad standard color range available from the stock as well as tailor made products develop according to customer requirement.
We like to develop a long term business relationship with you.
Our packing bags can be used again and again 10 times to basically be scrapped, and our can be used repeatedly 20 times.
Our masterbatch uses environmental protection technology, save the environmental protection expense.
Our masterbatch is safer to use, and ensure worker safety.
We can provide a complete set of data analysis.
We can provide a large number of mechanical operation images to ensure the quality of production.
We have advanced production technology, constant innovation.
FAQ
Does the buyer have other ways to get the needed color?
Yes, you can just inform us the general international color number (eg. Pantone). We will produce the sample according to the color number.
How does the seller make sure what they provide is exactly what the buyer needs?
We will make sample first and confirm with the buyer. After confirm the sample with the buyer, we will produce the formal order.
Could I get a sample for free?
Yes, you can get the sample for free, but should bear the delivery fee.
What should the buyer do before using the masterbatch?
You should confirm the percentage of appending proportion. For example, if using for film blowing with PE material, the required percentage is 4%.
What's the normal proportion?
The normal proportion is 2% - 4%. But it is not fixed. It depends on the buyer's requirement.
How does the buyer use the masterbatch?
Mix the material and the masterbatch together by the blender mixer according to the appending proportion. If no blender mixer, it can be manual mixed.
Could you give an example for using masterbatch?
For example: Put 100kg PE material and 4kg PE masterbatch into the blender mixer. Continue the film blowing process as normal.
Certification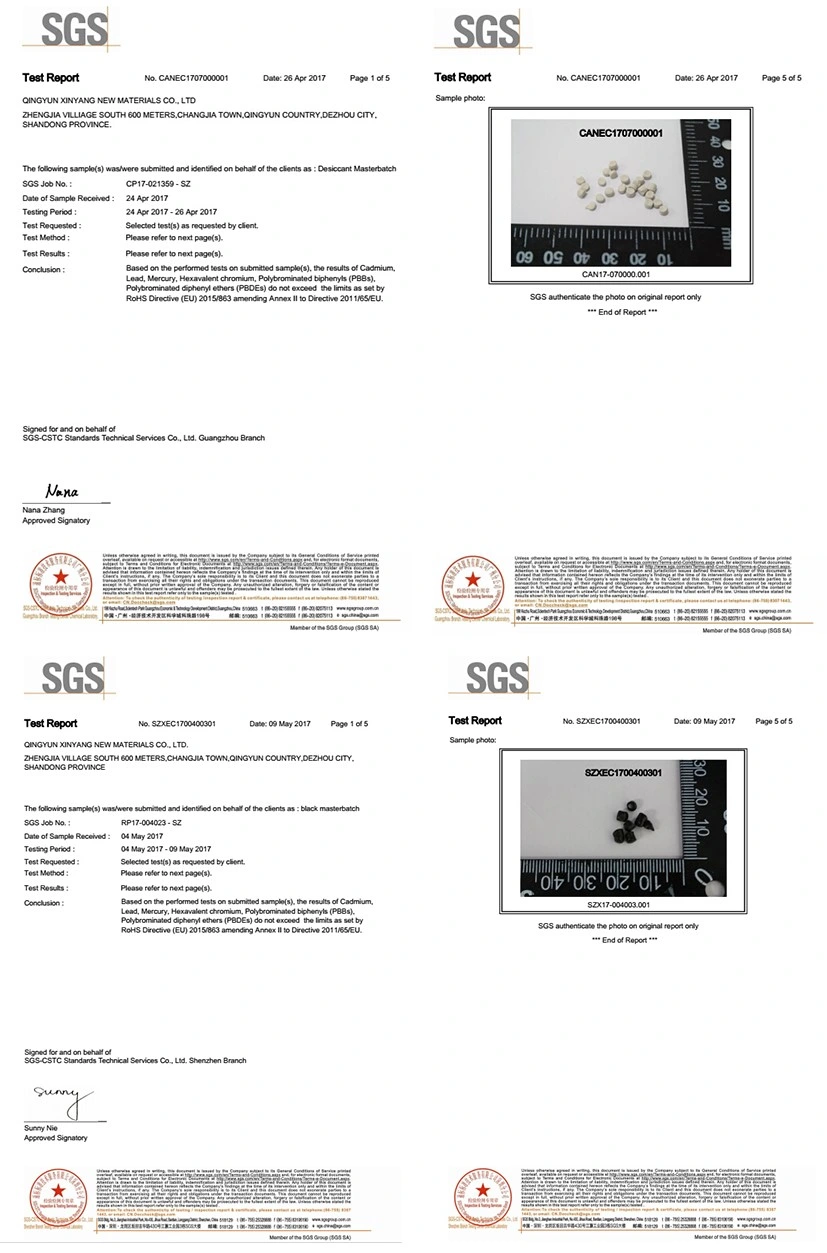 Contact Information