MGO Fireproof Board Introduction:
Fireproof board(MGO board) uses propretary processes with MGO,MgCL2,Perlite,Fiberglass.Chip COM-pounds to deliver amulti-purpose,versatile,non-combustible,and unique board material.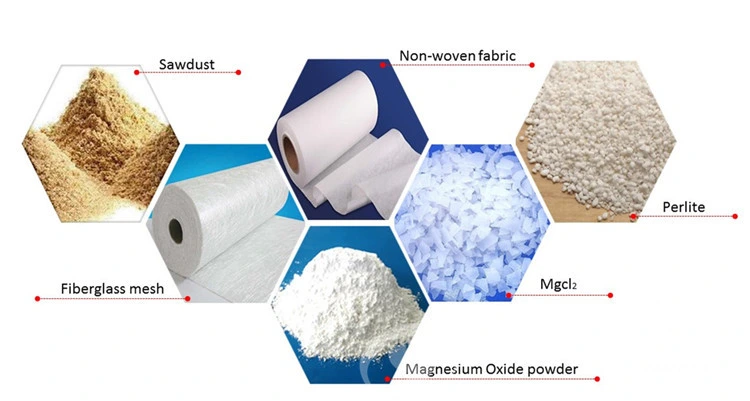 Edge:
Our products' edge can be made up into Square,Taper,Beveled,Groove and Tongue etc.
Standard size(mm):
900*2700mm/915*2750mm
1200*2300mm/1220*2440mm
1200*2500mm/1220*2500mm
1200*2700mm/1220*2700mm
1200*3000mm/1220*3000mm
1.Our products have passed CE,SGS&ISO9001-2000 testings.
2.Special sizes are available by your request.
MGO Fireproof Board Data information:
Heading
Unit Used
Inspection value
Standard
Density
G/cm³
0.96-1.12g/cm³
GB 8624
Fire ratings
Grade
A1
GB/T7019-1997
Thermal Resistance
m²K/W
1.14m²K/w
GB/T13475-92
Bending Resistance(Dry)
≤MPa
18MPa
GB/T7019-1997
Bending Resistance(Fully
Absorbed in Water)
≤MPa
22MPa
GB/T7019-1997
Sound Insulation
DB
≥44dB
GBJ121-88
Absorption Moisture
≤%
≤15%
GB/T7019-1997
Tensile Strength
≤MPa
8-13MPa
GB/T7019-1997
Impact Resistance
Kj/m²
Between 2.0-2.5 are qualified,
For 4mm,our board could reach 4.5kj/m²
So our boards are good.
CNS 13778
Thickness
Mm
3mm-20mm
Specification
Mm
1220*2440;1200*2700;1200*3000
Color
White,grey,green and red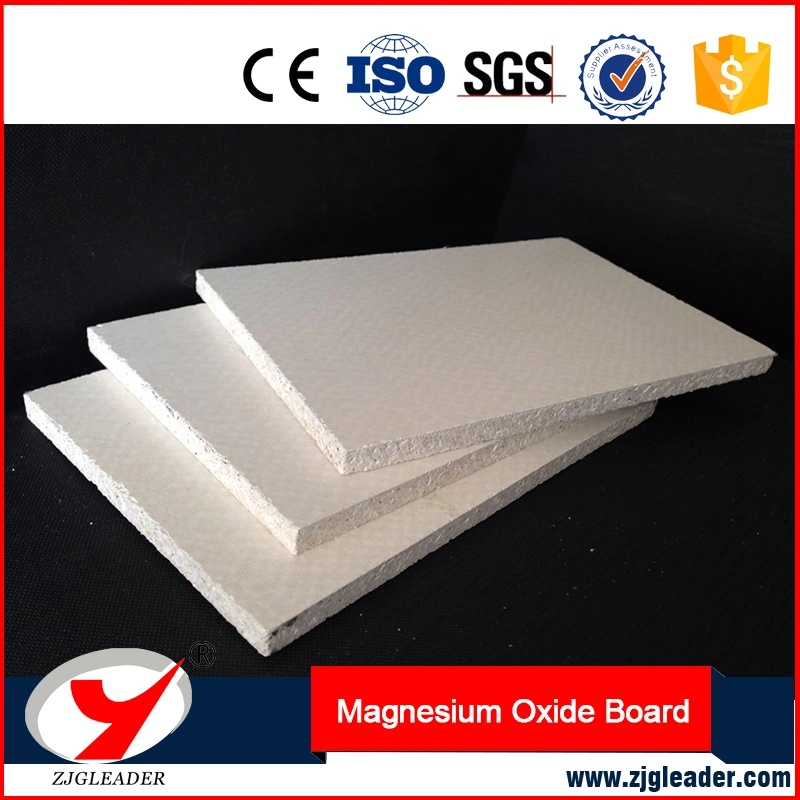 Main features:
1.100% asbestos free, smokeless and non-toxic when it is fired.
2. Superior in heat -insulating performance and economic in energy consumption.
3. Excellent firepfroofing function, according with national standard.
4. Easy to install, good sound-absorbing, fire-proofing and moisture resistent.
5. High stregth, fine stability, anti-radiation.
6. Long standing, service life up to 50 years
7. High in strength of base material, good in stability, good in radiation protection and no deformation and discoloration in long exposure to the sun.
8. Fashionable in color and design full of vigor decoration.
Propose about the place to use:
1.Commercial building:commercial mansion,public place of entertainment,market and hotel
2.Industrial building :factory,warehouse
3.Residential housing:New-type house,fitting up renovating
4.Public place:hospital,theater and station
Our process:
Raw Material→Producing→Warming→Cutting→Sanding Machine Cutting→Choosing→Packaging→Lo-ading
Why should I use ZJGLEADER MGO board?
1. Tens of billions of dollars are annually on damage caused by fire, water, insect infestation and harmful substances
2. Tens of billions of dollars are spent annually on health care to combat illnesses resulting from these problems
3. Using ZJGLEADER MGO board will help extend the life of your investments.
4. Help eliminate costly repairs and overcome associated health issues
Please contact me if you have more questions.I look forward to doing business with you~!
Contact Person: Silvia Chen
Phone: 0086 13962210309