Desiccant Masterbatch/Defoaming Masterbatch/Anti Moisture Masterbatch

Product Description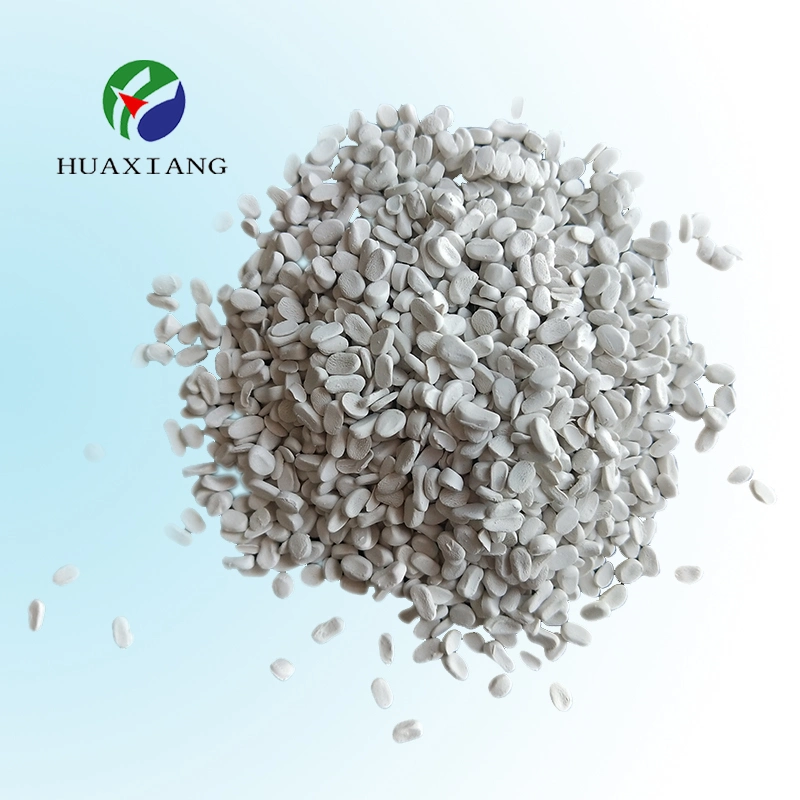 Product Description
Plastic Desiccant Masterbatch/Defoaming Masterbatch/CaO Masterbatch is a new kind of functional masterbatch which can absorb moisture in plastics, solving the problems caused by moisture such as bubbles, cracks, and speckles. It is a domestic initiative and a leading technology in the world. The new moisture absorbing feature does not affect the physical and mechanical performance of plastics. In addition, it can ensure quality, improve efficiency, reduce consumption, and increase the output.
The Plastic Desiccant Masterbatch can:
1. Absorb water which is 20% of its own weight from plastic raw materials.
2. Support standard equipments.
3. Improve the appearance and mechanical properties of plastics.
4. Reduce costs and increase profits because it improves the quality of plastics.
5. Do no harm to human because it is non-toxic, odorless, and non-corrosive.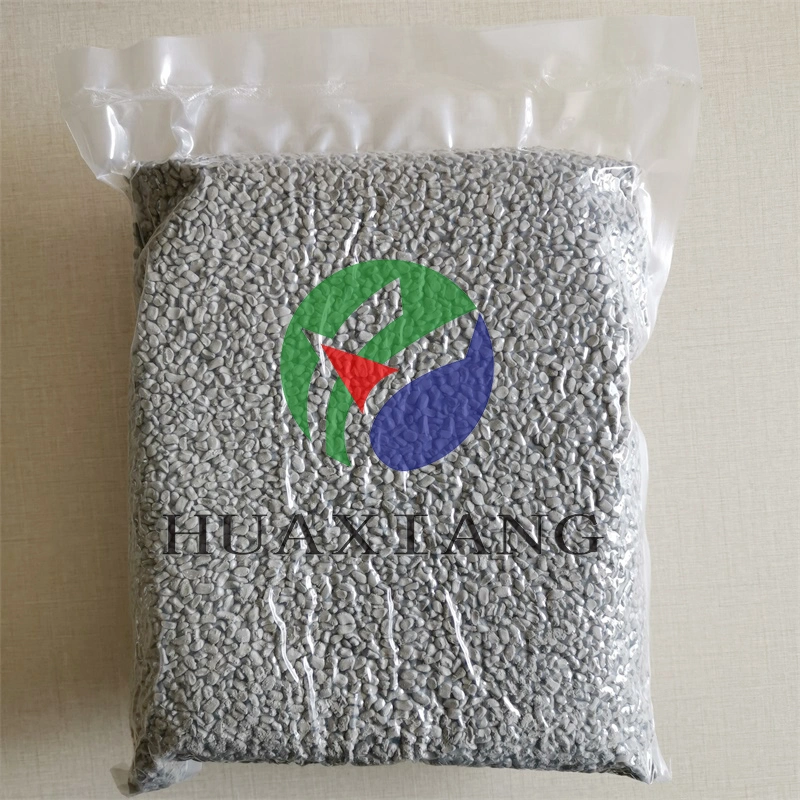 Parameters
Desiccant Masterbatch/Defoaming Masterbatch/CaO Masterbatch
Carrier

PE/PP

Phase fusibility

PP/PE/PVC/ABS

Colour

White/Grey/Black

Suggested ratio

1%-5%

CaO Content

75%-80%

Granule/Pellets Diameter (mm)

2.5-3.5

Melt index 21.6KG/200ºC

5-40g/10min

MOQ

1 ton

Water absorption

≥20%

Port

Qingdao/Tianjian

Melting point

140ºC-200ºC

Brand

Huaxiang
Certifications
| | | |
| --- | --- | --- |
| | | |
| Masterbatch MSDS | Masterbatch MSDS | Masterbatch DGM |
Other Masterbatch







Black Masterbatch

Carbon Black content: 15%-50%

White Masterbatch

Rutile titanium dioxide content: 30%--70%

Color Masterbatch

Pigment content: 10%--50%



Filler Masterbatch

Melting Temperature: 140ºC-200ºC

Desiccant Masterbatch

CaO Content: 75%-80%
Company Information

Plastic Application
Application area:
1. PE/PP Injection Molding (Box, Containers, Chairs, Crates, Buckets, Battery, Cases, Hangers, Trash Can, Waste Bin, Bottle Cap, etc.)
2. PE/PP Extrusion Molding (Sheet, Pipe, Wire & Cable, Water Pipe, Water Supply Pipe, Drain Pipe etc.)
3. PE Blow Molding (Medical & Cosmetic container, Lubricant & Paint container, etc)
4. PE Film (Shopping Bags, Casting Film, Multilayer Film, Plastic Bag, Garbage Bag, Rubbish Bag, etc.)
5. PE Fiber (Carpet, Textiles, Upholstery, etc.)
Suggested ratio: According to the customer's appearances, adjust the amount of additions. The company recommends adding 2% - 5% technology, 5% - 10% special products.
Plastic Film blowing
Plastic Blow molding
Plastic Injection molding
Plastic Extrusion molding
Plastic Wire Drawing
FAQ
Q 1: How can you assure the Masterbatch quality?
A: We are the 15 years Masterbatch manufacturing factory, and have professional testing equipment with 100% full inspection to assure the quality of each batch of Masterbatch.
Q 2: How can you assure the stable Masterbatch supply?
A: Our fully production capacity reaches to 100,000mt per year and we have regular stock.
Q 3: How long is your Masterbatch delivery time?
A: Generally it is 3-5 days if the Masterbatch are in stock. or it is 7-15 days if the Masterbatch are not in stock, it is according to quantity.
Q 4: About Masterbatch Price?
A: The price is negotiable. It can be changed according to your quantity and package. Sample is free,but the air freight is collect or u pay us the cost in advace.
Q 5: What should the buyer do before using the Masterbatch?
A: You should confirm the percentage of appending proportion. For example, if using for film blowing with PE material, the required percentage is 4%.

Contact us freely as following:
Michael Zhang