QS-65 Defoamer antifoam China manufacture silicone additive Polyether-modified siloxane silicone defoamer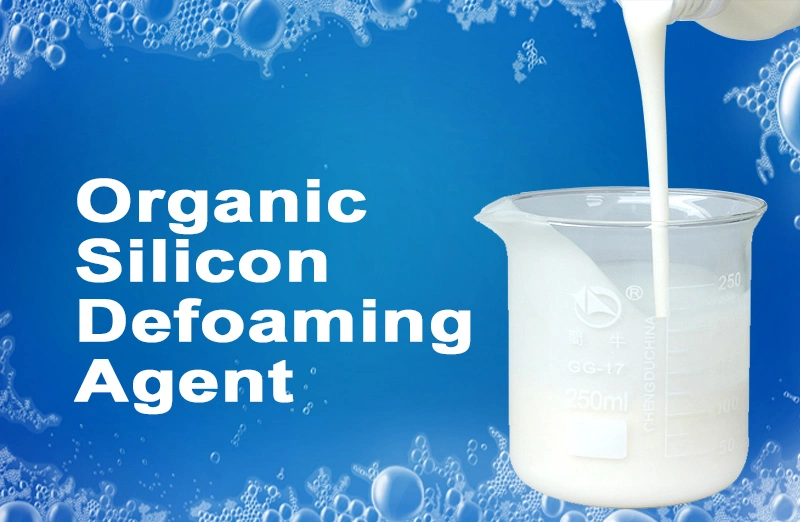 Introduction:Silicone defoaming agent, rapid eliminating foam and long performance of foam prevention, and no oil slicks, Oil shrinkage.
Characteristics:
1. It consists of Polymer polyether and Silicone surfactant. The product has good compatibility without oil shrinkage.
2. It has good effect on eliminating and preventing foam in very low concentrations.
3. It has good stability and stable effect in shelf life. No delaminating when it under the condition of high temperature.
4. It can be used in wide PH range.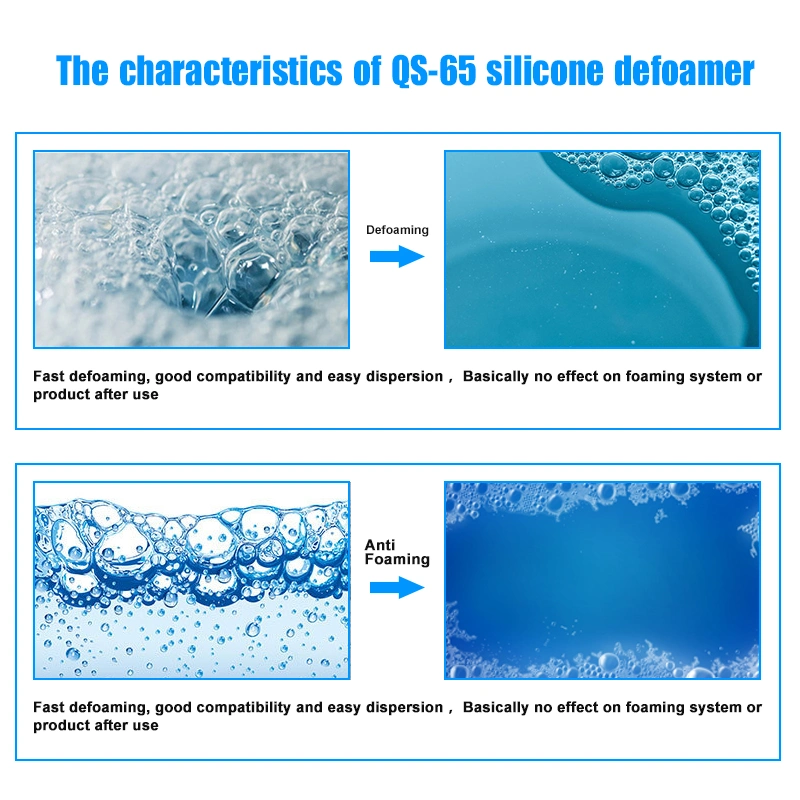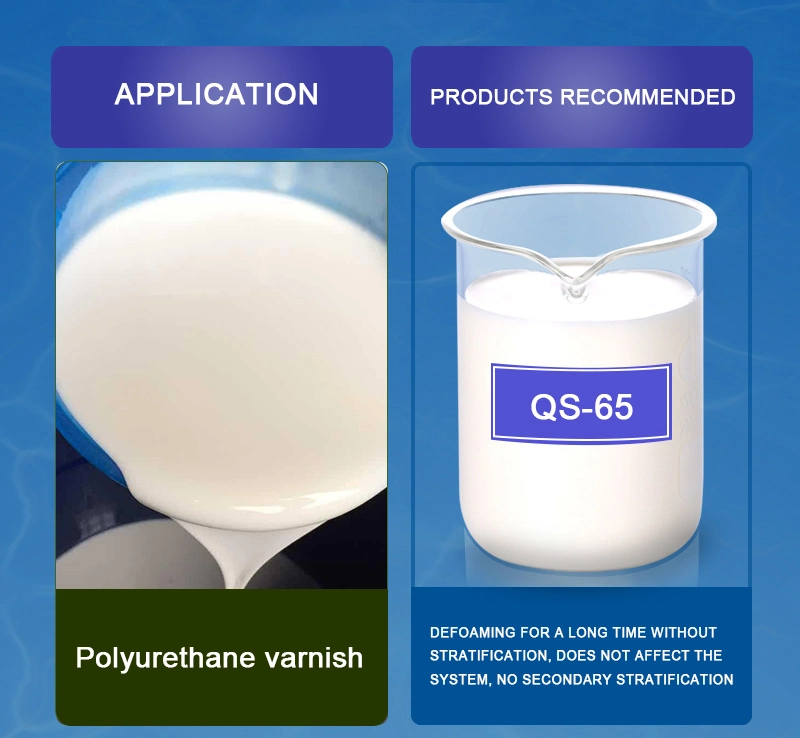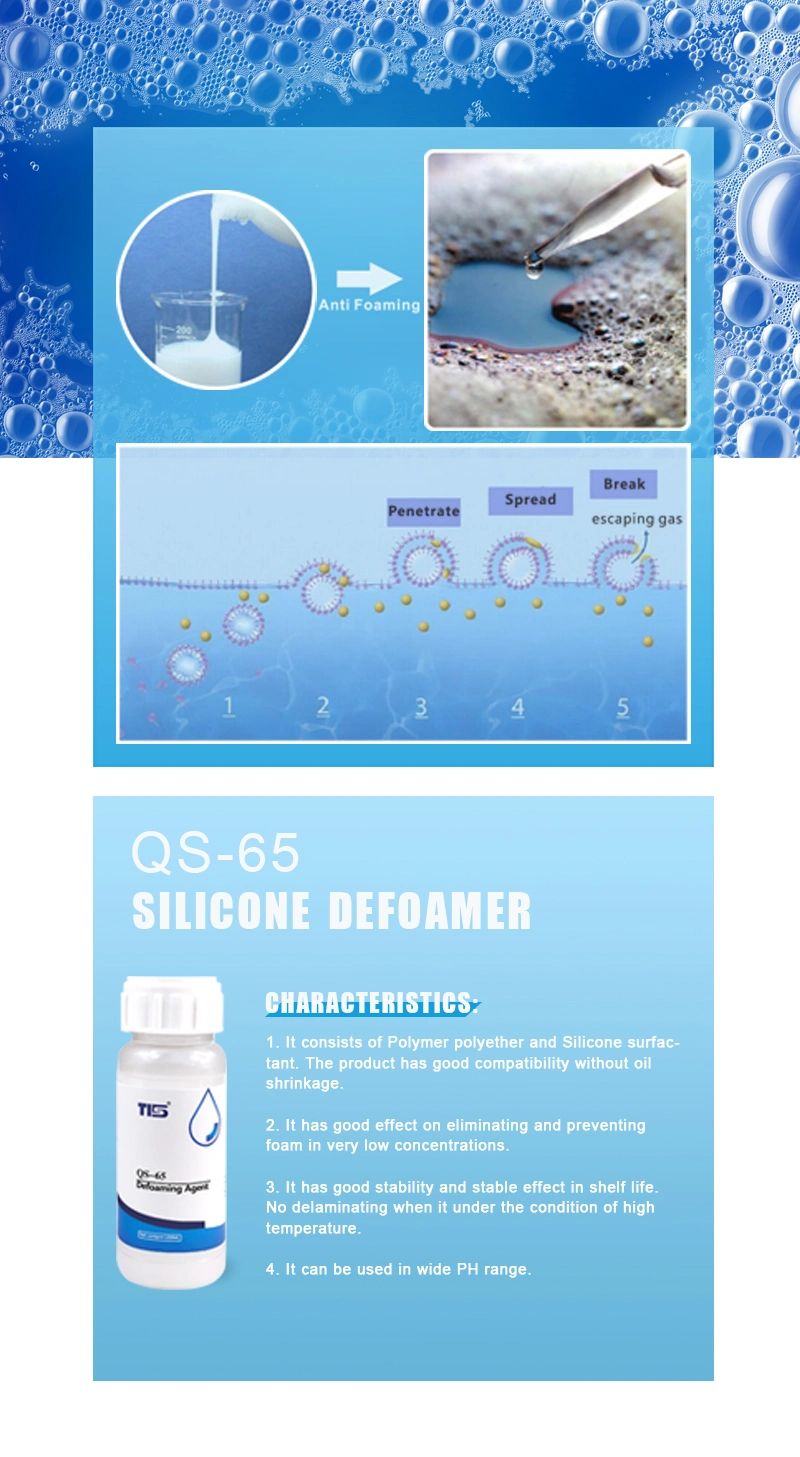 Physical and chemical index:
| | |
| --- | --- |
| item | Technical Specifications |
| Appearance | White to light yellow emulsion |
| Solid content | (30.0±2.0)% |
| viscosity | 200~1900 |
| pH | 6-8 |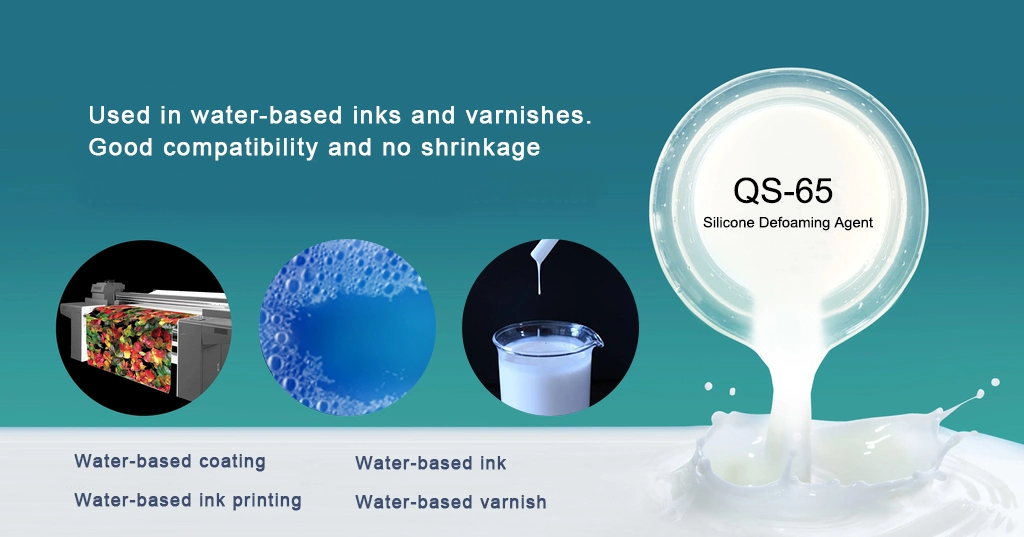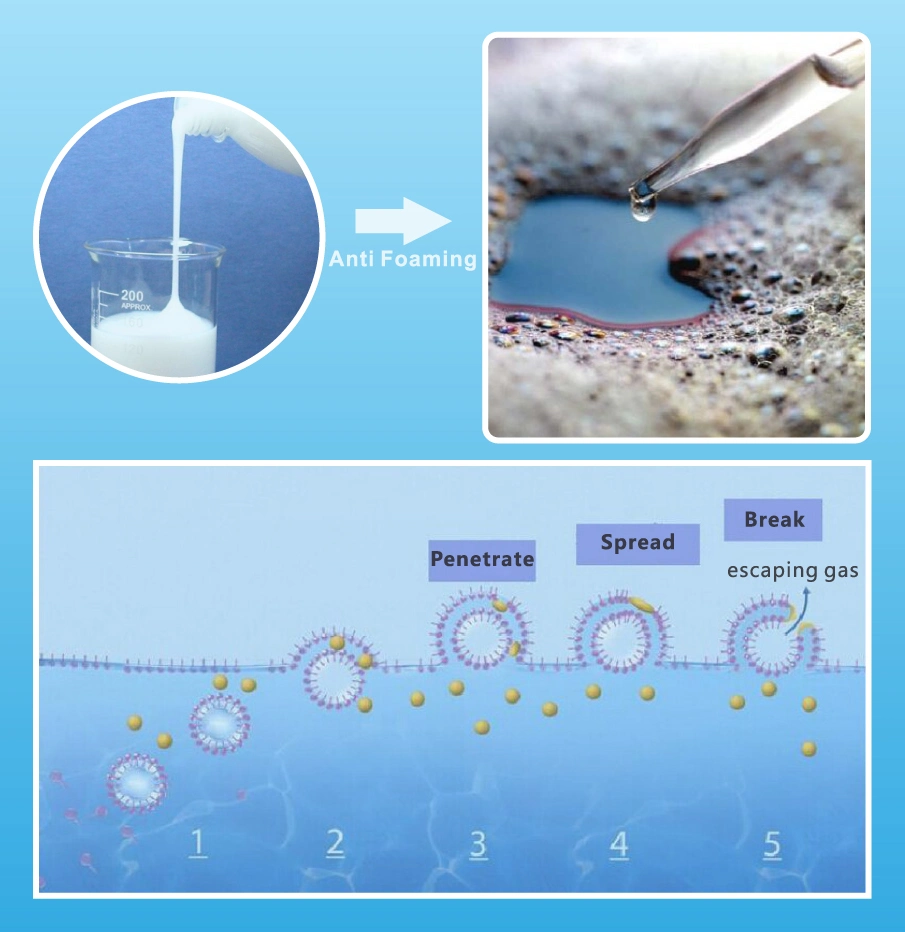 Application:
water-based paint, water-based ink, water-based varnishing, industrial cleaning, metal processing, fermentation system and so on.
Usage and dosage:
The dosage is 0.1%-0.5%. The defoamer is a mixture. It is normal if there is stratification or precipitation after standing. It will not affect the use effect after mixing evenly. The defoamer can be diluted with water and used immediately after dilution. In general, it is recommended to add the original solution.
Package and storage:
1. Packing in 25kg/ drum, 200kg / plastic drum, 1MT/ IBCs container
2. Store it in cool and dry place. Shelf life is 1 year