White Electronic Potting Glue RTV Silicone Sealant for PCB/LED
Model: TS704
Features & Benefits
Tensan TS704 and TS5501,TS5502,TS5506 are one-component silicone with bonding and sealing strength. It can be used for bonding metal, glass, ceramics material
etc.
1. REACH, ROHS certified
2. MSDS for air/sea shipment
3. Non-corrosive to most metal material
4. Good press ratio,suitable for machine dispensing
5. Good adhesive strength
6. Good performance in extreme condition
7. Good flame resistance
Spec. Sheet for TS704,TS5501,TS5502,TS5506 Electric Adhesive Silicone Sealant
Property/Model

Test method(ASTM)

TS704

TS5502

TS5501

TS5506

Color

Visual

White

Grey

White

Black

Specific Gravity( g/cm3 )

Helium Pycnometer

1.2

1.4

1.38

1.3

Viscosity(mPS)

Brookfield Viscometer

50000

50000

55000

45000

Take-free time

2(min)

MIL-S-8802E

3-8

3-8

3-9

5-10

Durometer hardness

D2240

25

55

60

50

Tensile strength(Mpa)

D412

1.8

2.5

2.5

2.3

Elongation at break(%)

D412

130

200

250

350

Usage Temperature range(ºC)

-55~+180ºC

-55~+180ºC

-55~+180ºC

-55~+180ºC

-55~+180ºC

UL

UL94

HB

HB

V-0

V-0

Package

100ML(100pcs/ctn); 300ML(24pcs/ctn); 2600ML(4pcs/ctn)
Application:
This material is widely applied in electronics components like consumer electronics, power supply, TV, CRT, driver, lamp devices, telecommunication equipment and etc for bonding and sealant
Storage and Validity
1.Keep away from children
2.Stored in a cool, ventilated, dry place.

Shelf life: 6 months
Pics: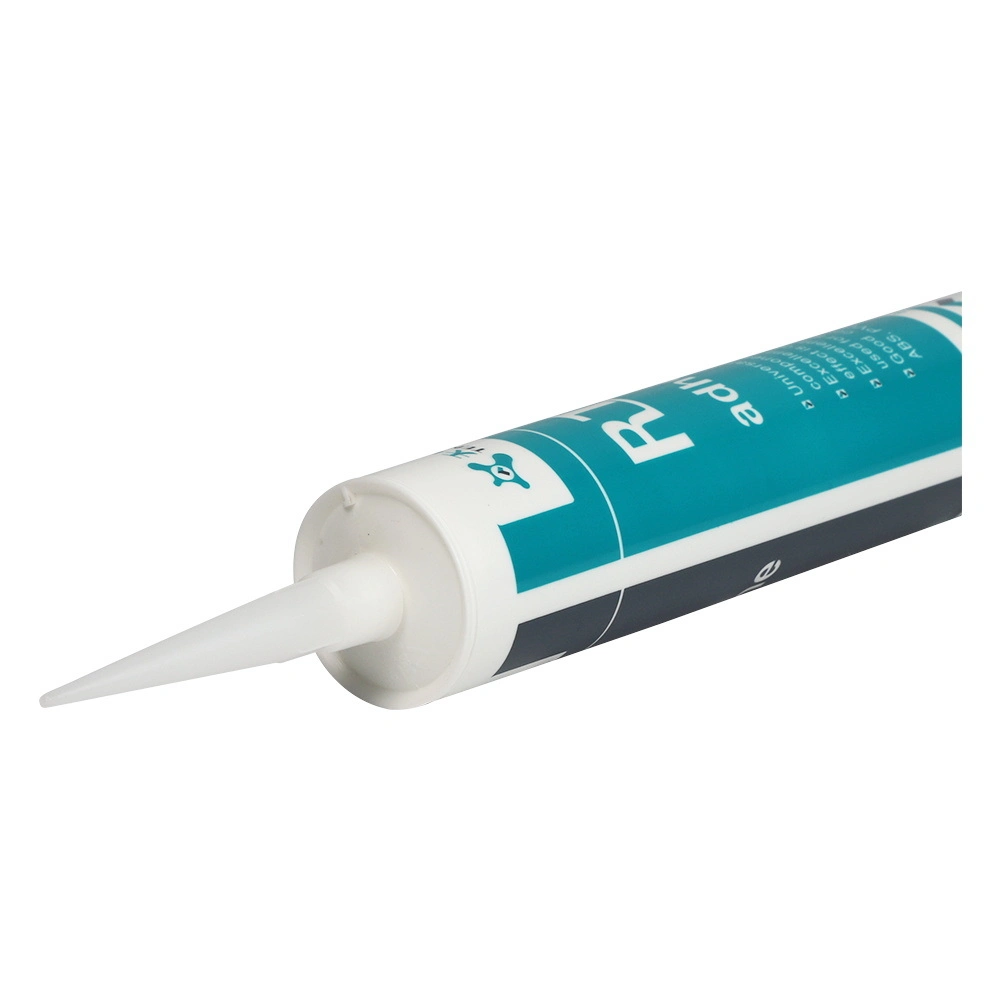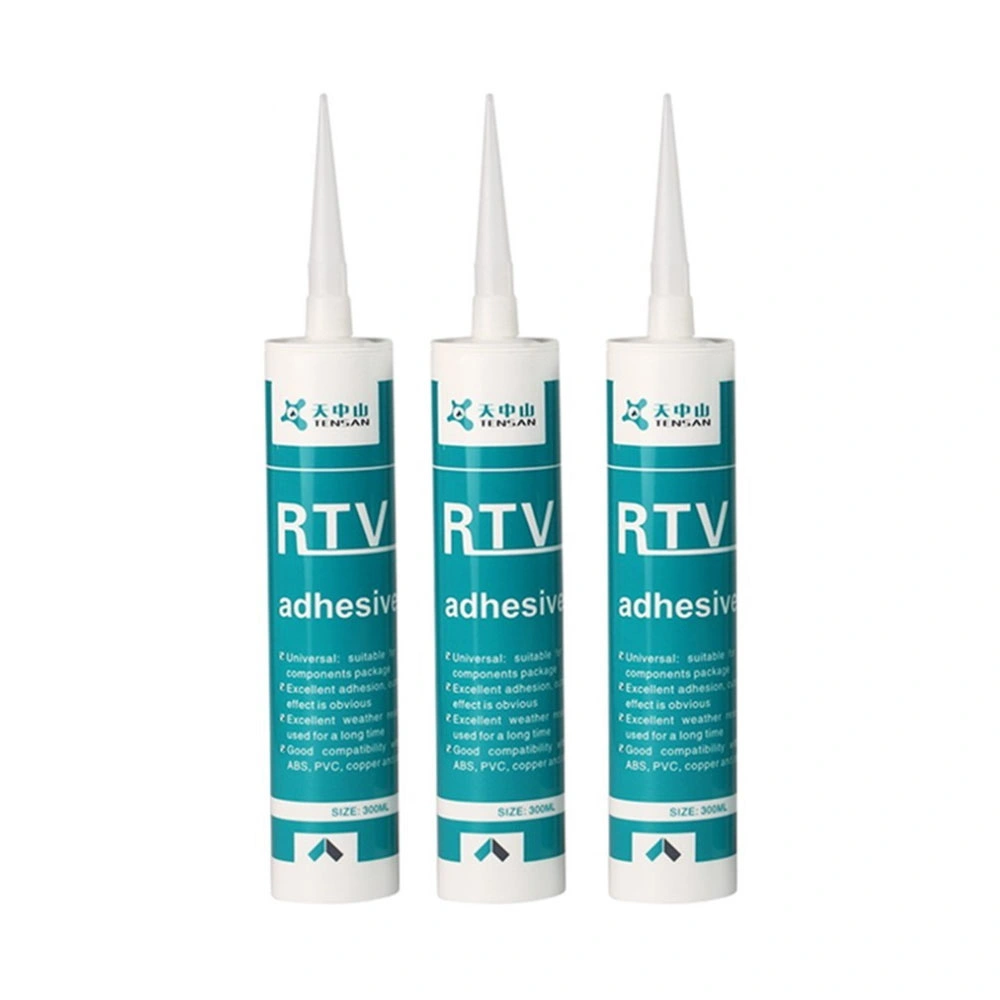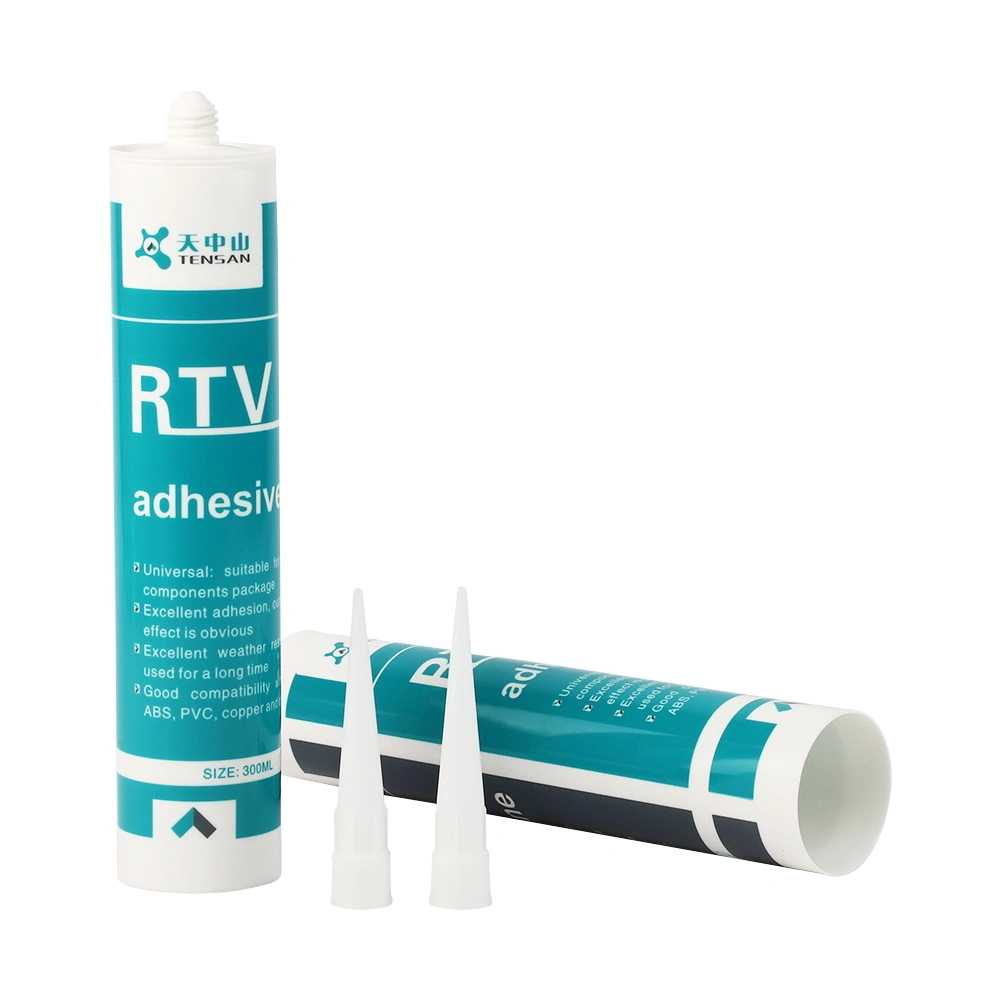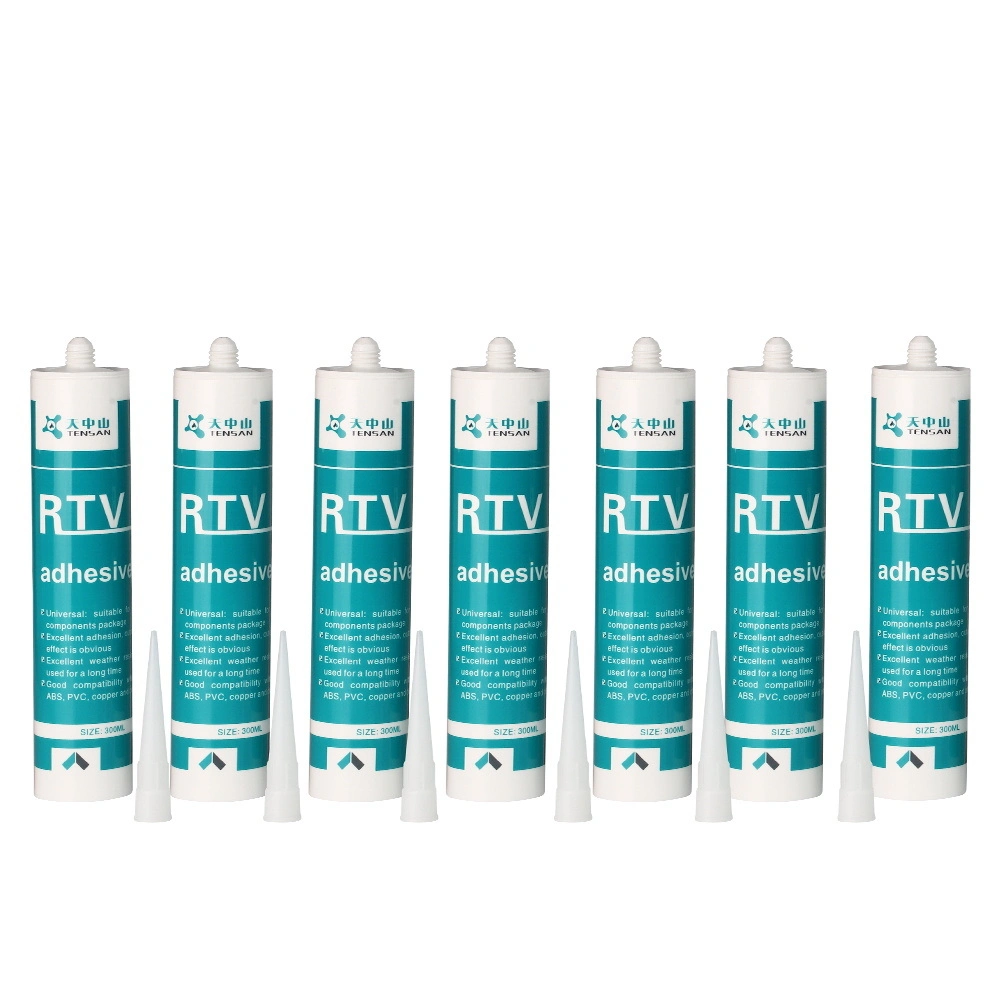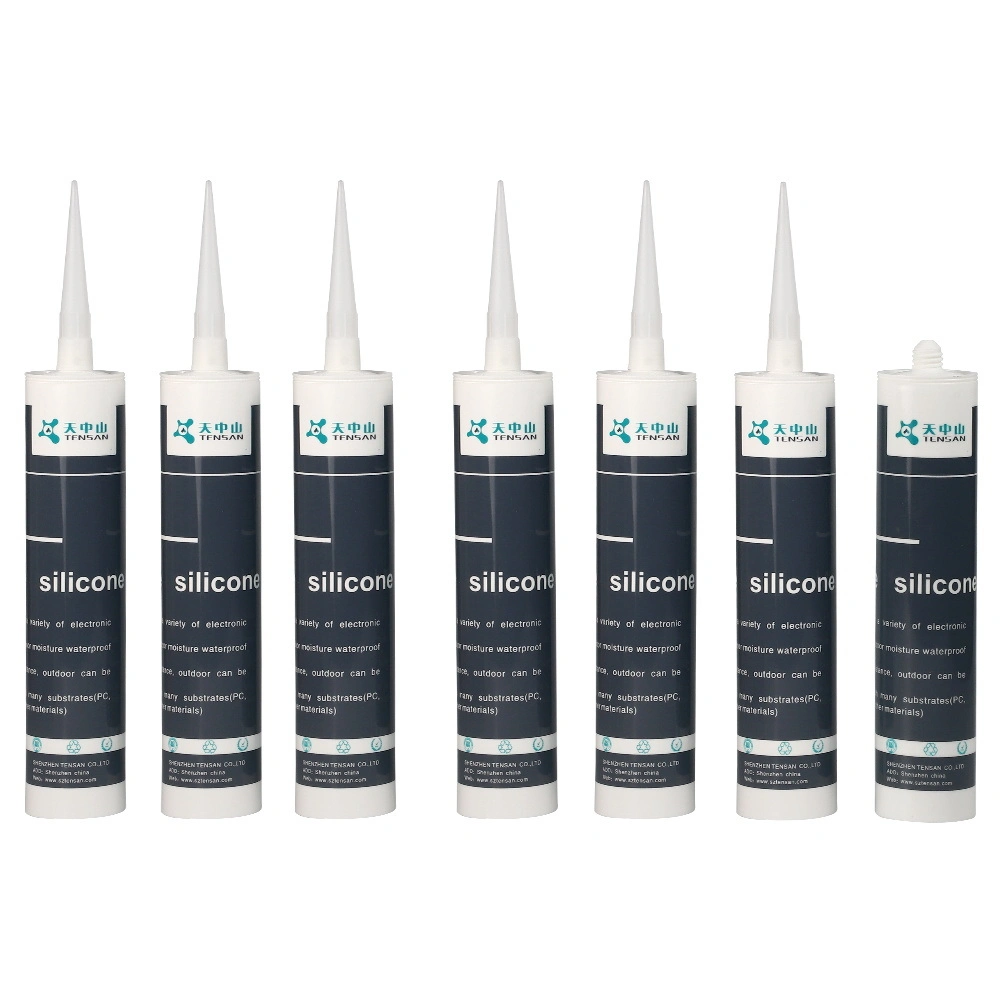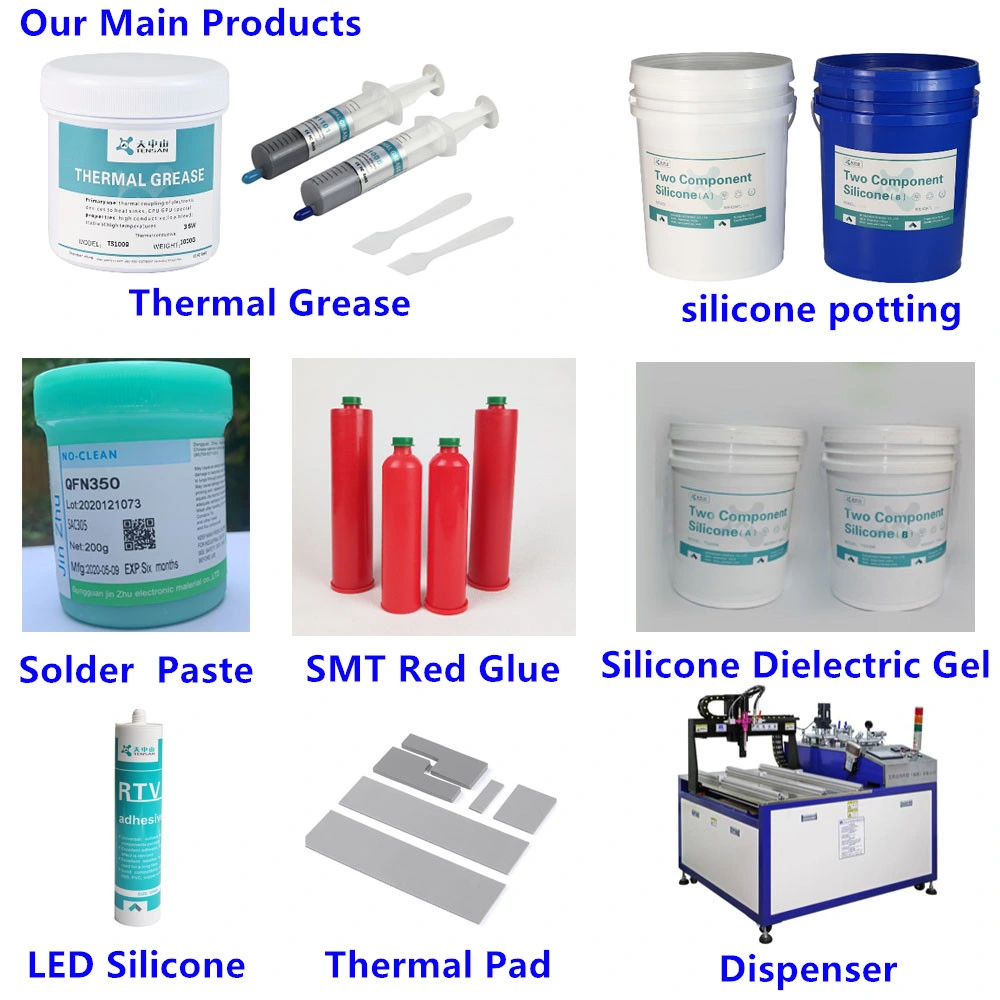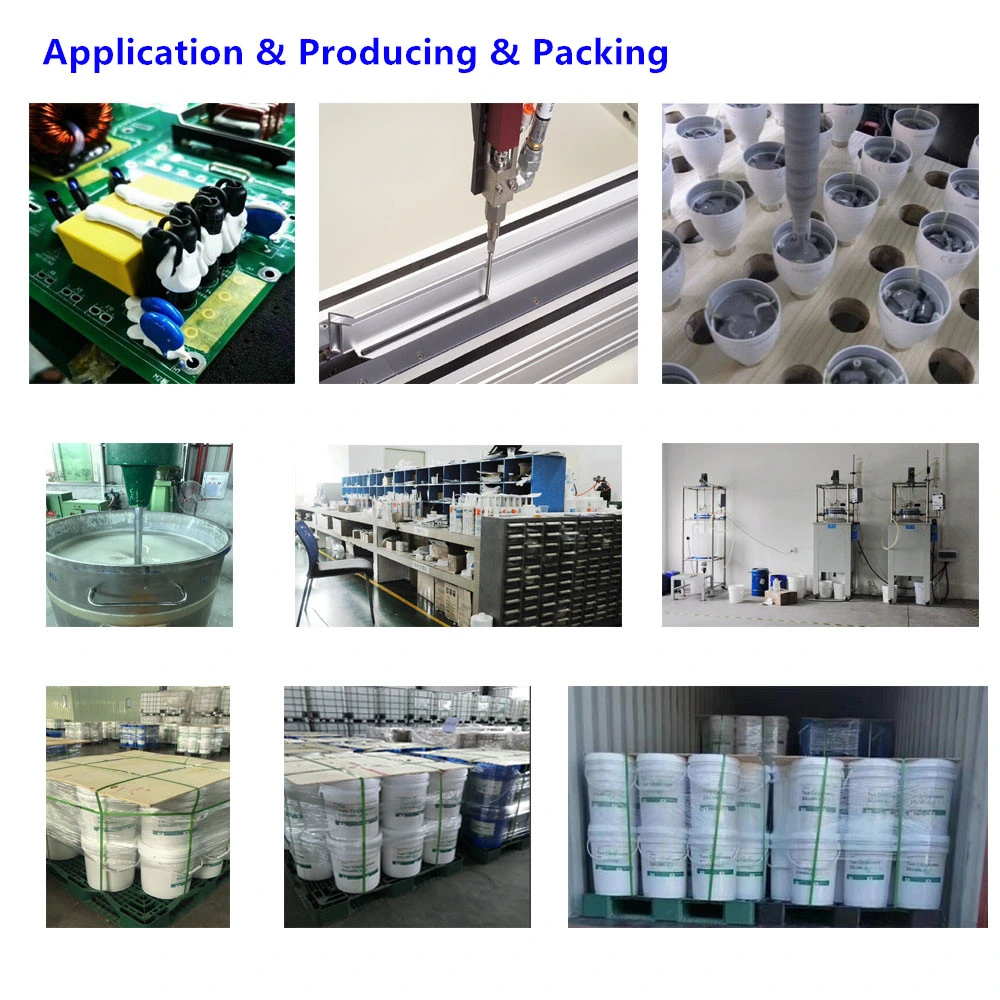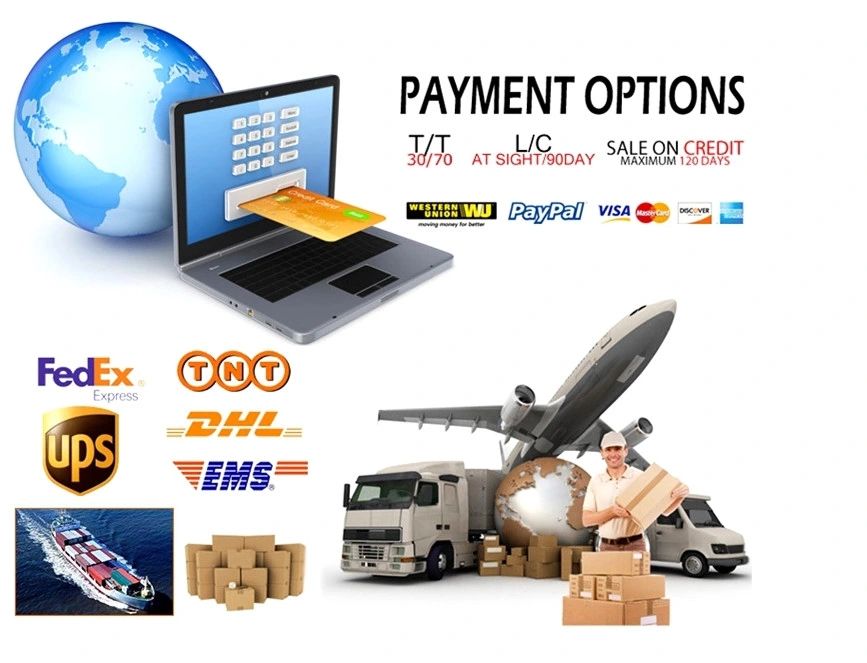 FAQ
Q1: What's the thermal conductivity test method given on the data sheet?
A1: Tested the thermal conductivity by the third party"ASTM".

Q2: How to find a right thermal conductivity for our application?
A2: Depends on the watts of power source, ability of heat dissipation.

Q3: What other products you have?
A3: Thermal crease, thermal glue, bonding glue, LED silicone, RTV glue, silicone potting, thermal pad, SMT red glue, dispenser and ect.

Q4: Do you accept custom orders?
A4: Yes, sure. Welcome to custom orders. Our custom elements including dimension,shape,color and coated one side or two sides adhesive or coated fiberglass. If you want to place a custom order, pls kindly offer a drawing or leave your custom order info.

Q5: Do you offer free samples?
A5: Yes, we are willing to offer free samples but pls kindly note that your side pay for freight.

Q6: How to ship our orders?
A6: We will help to arrange transportation for you. But if you want to use your own courier pls kindly tell us before shipping out.

Q7: What's the leading time?
A7: 1-3 working days for Sample orders,3-5 working days for mass production.